Naturina® Shampoo Anti Hair Loss 150ml Bio Active Care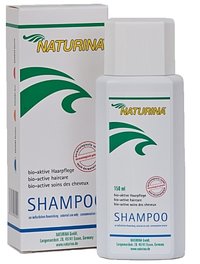 NATURINA Shampoo
• Strong and healthy hair
• bio-active care
Healthy hair looks good. It underlines your personality and stands for vitality. You can see a lot about people from their hair. People who make the most of their hair make the most of themselves.
Look good, feel good.
Many factors influence our nutrition intake - stress, sport, eating habits as well as our own lifestyle - which we need to form the nutrients in our body like carotene. Carotene is needed to encourage hair and nail growth and also assures a healthy skin.
For an attractive radiant look, beauty and well-being.
With a regular use of NATURINA Shampoo at the right time hair problems can be prevented early. It is hair care for the whole family.